Training & Professional Development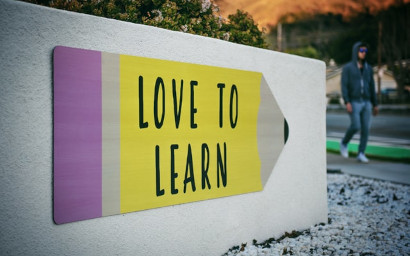 One of the Institute of Travel & Tourism's principle objectives is to raise and maintain professional standards in the industry. ITT provides training and development support and guidance in many ways, both for individuals and organisations. Please note that the ITT is not a training provider.
How the ITT can help
Many ITT members offer a range of development and training opportunities. In order for us to point you in the right direction, please complete
this form
.
ITT Recognition of Training PROVIDERS
The ITT Recognition programme recognises those companies who offer excellent training and development for industry staff.
This initiative is designed specifically for training providers, which will give ITT recognition to you and your training programme(s), validated by the industry's professional Institute.
Click here to download pdf
for further details and to apply to become an ITT recognised trainer.
If you have any further questions, please contact
training@itt.co.uk
ITT Recognition of Training PROGRAMMES
ITT Recognition of training programmes is for companies who would like their training programme(s) recognised as meeting industry standards and adding value within the travel and tourism industry.
We measure the programme's objectives against outcomes
We assess the trainer who is delivering the programme
We assess how the training is evaluated and followed up by the business
We look for evidence that the training is in line with your business needs and objectives
Click here to apply for ITT In-House Training Recognition
COSTS for ITT Recognition
The normal cost of ITT Recognition is £500 + VAT for 3 years.
If you have any further questions, please contact
training@itt.co.uk
Frequently Asked Questions:
What are the benefits of ITT Recognition?
This accreditation programme gives your organisation:
A cost-effective, quick and simple process that adds value
Recognition or endorsement by the industry's professional institution
Endorsement that training is in line with industry standards
A demonstration of added commitment to staff development
Joint branding with the ITT of any certification or other collateral that you decided to award
Increased PR opportunities
An additional selling point to potential employees and customers
How does my organisation get involved?
The accreditation process involves a formal assessment of your in-house training programme. Members of our Education and Training Committee, who have extensive knowledge and experience of your industry, will look at your existing practices and see how they meet our specified criteria for either ITT Endorsement or ITT Recognition. Your training programme should:
Have a high level of quality and be delivered by competent staff
Cater to the needs of the audience
Have an evaluation process to measure the outcomes
Demonstrate the impact on the business needs and objectives
Once assessment has taken place, regardless of whether you have been successful in gaining ITT Recognition, you will be provided with formal feedback. If your application has failed on this occasion, we will give you guidance about areas that need to be addressed.
Will we have to change our processes to be in line with ITT's requirements?
No, our process is designed to be straight forward and flexible so we can meet your needs and maintain the highest levels of quality standards. Whilst we may request additional information and/or make recommendations, we do not expect you to make significant changes to your procedures. We want to provide you with recognition and endorsement of your own quality processes; we do not expect you to change them to meet some arbitrary standards.
How long will the process take?
The whole process from initial contact to full accreditation takes approximately eight to ten weeks. Your submission will be assessed by dedicated members of the Education and Training Committee and then discussed at our committee meeting. We will inform you of the outcome after that.
Will employees receive a certificate?
We will provide you with the '
Recognised by ITT
' logo which you may use appropriately. You can decide for yourself how you wish to recognise your employees' achievement – some organisations like to issue certificates, employee badges or learning passports – but this must be your own decision. It has been our experience that employees very much appreciate having their achievements recognised and we will be happy to let you have some suggestions if that would help.